STEP 1: Go to the ShareASale Homepage
Hover over Login, then select Affiliate Login
STEP 2: Affiliate Login Page
Select "Forgot Password?" to begin the password reset process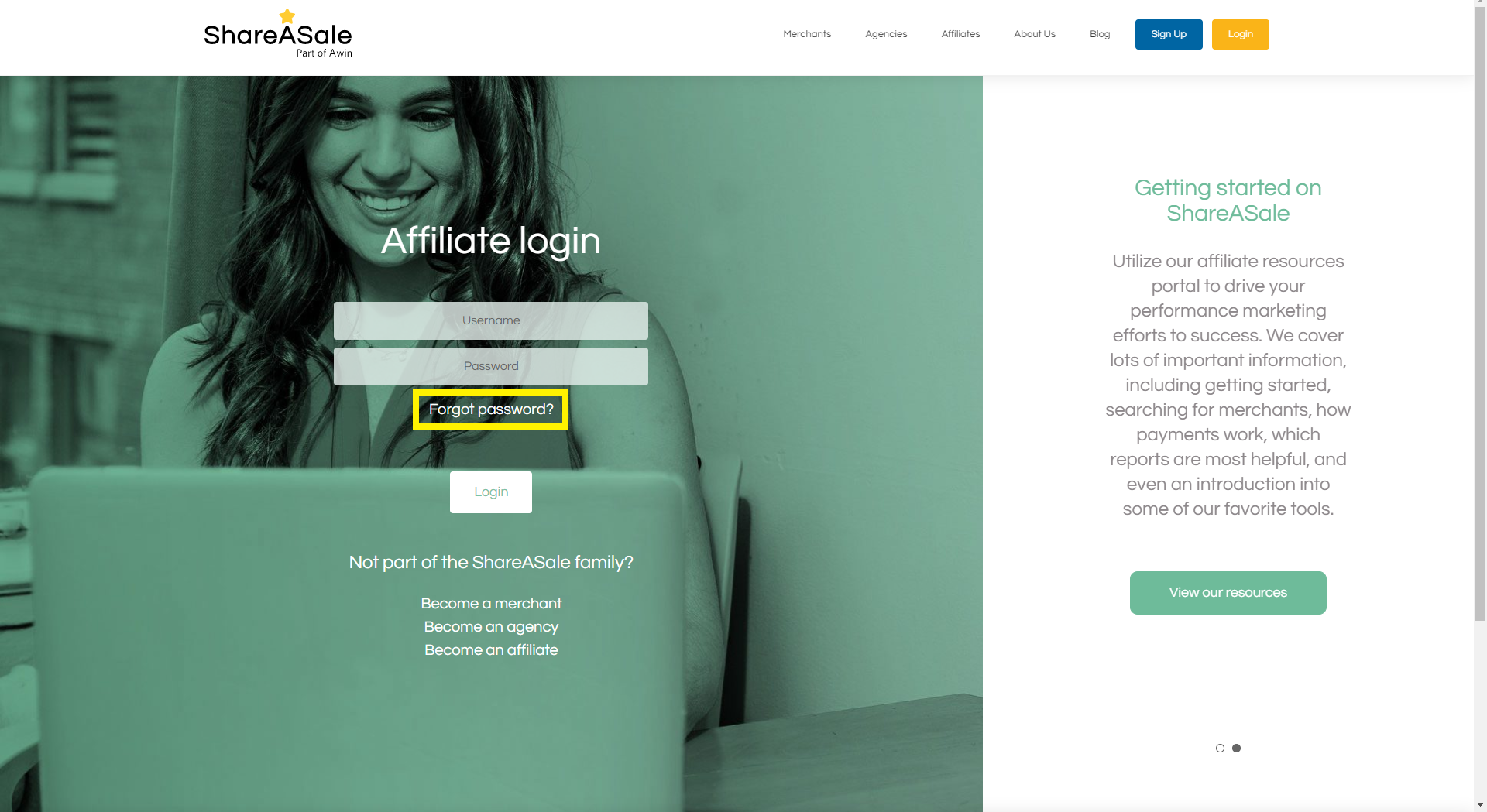 STEP 3: Password Reset Page
The next page you come to will be where you can request a reset key.
You will need to enter your username and the email address associated with your ShareASale account here. The username and email address must match perfectly in order for this password reset to work!
Once you have entered your information, hit the "Password Reset" button.
As soon as you have done this, ShareASale will send a password reset key to the email address entered.
You will also notice that the page changes immediately and is now asking you for a reset key and a new password. Do not close this window or you will have to start over (this is a common mistake).
Note: If you forgot your username, please click "Forgot your Username?" and follow the prompts on the screen for further instructions. Once you have your username, begin the resetting password process again.
STEP 4: Retrieve Reset Key
Keeping this widow open, select to open a new tab so that you can check your email for the reset key we have sent you.
The reset key will be a bunch of jumbled characters, so it is easiest to copy and paste it.
Then, enter in the new password you would like to use and select "Password Reset."

STEP 5: Password Reset Success!
You are all done! Go ahead and log into your ShareASale account using your new password.