You've planted the proverbial seed in Step 1 of the Setup Wizard, Step 2 is where you give your affiliate program water and fertilizer to grow into a mighty affiliate tree.
It's important to understand that, even though you want you affiliates to be working for you, you still need to sell them your brand and image – i.e. get them excited to be your partner and generate you sales! The more you time and attention you give to your program tools, the greater opportunity for success, and the easier it will be.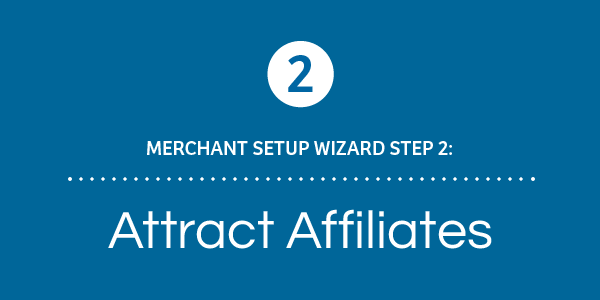 Crafting the perfect program bio
Your program bio is your first opportunity to engage with affiliates. You'll really want to seize the opportunity to present your best self. You can utilize HTML to add branding, pictures, and format the page in ways that are pleasing.
The idea is to appear as attractive as possible. This is where you outline who your company is, what commissions you are offering, bonuses/incentives, cookie duration (i.e. tracking gap) and any other important info you want potential affiliates to see. Your program bio is also one of the five things our Affiliate Search function looks through when a keyword search is performed. The more detailed and specific you can be the better.
View more tips on crafting the perfect program bio in this article.
PRO TIP: Click on the "Preview bio" button to make sure your HTML isn't all wonky.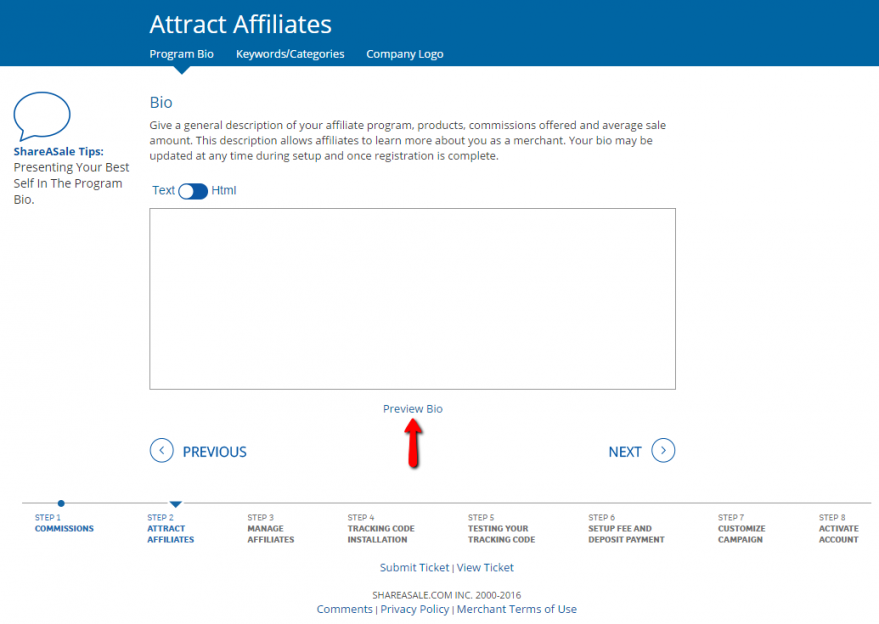 Adding keywords and categories
Maximization is key here, use all 255 characters. Spaces after commas are under-utilized characters…there's no need for them. This is how affiliates search for you, so make sure you include your brand name and/or website along with any other terms that will help you get discovered. Generally speaking, the terms will be somewhat similar to your SEO terms.
You can choose one category to start with and add an additional category to be featured if you feel it necessary (please note this costs an additional $350). If you have the time to spend optimizing the other areas of your program, I would suggest focusing on that first.
Read more best practices on keywords in our guide.
Uploading company logos
Your company logo is cool and attractive, so show it off! Your main logo shouldn't be bigger than 500 x 500 pixels as it will be the central image that is displayed on your merchant details and your co-branded page.
"What's a co-branded page," you ask? This page is your public ShareASale URL we create so you can recruit affiliates to your program externally with ease. To see your cobranded page, use this URL and update the merchant ID with your program's.
http://www.shareasale.com/shareasale.cfm?merchantid=YOUR ID HERE
Aside from your main company logo, you are also given the opportunity for four additional creative sizes. Those four logos can be used by affiliates and to help you get more free exposure.
All set in Step 2? Ready to keep going?